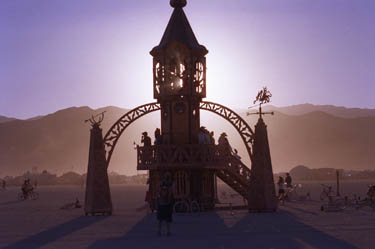 CONTENTS:
I: Environment • • • • II: Art
III: People • • • • • • IV: Nighlife and The Man
V: Movement • • • • VI: Video Clips
Welcome!

This slideshow shares my photographs and video from the annual Burning Man event; a large-scale human gathering, art festival, party, and "experiment in temporary community".

Scroll through these pages to begin to experience the amazing beauty and surrealistic world that is Burning Man.

For photo purchases or casual questions please email me. For official information, please visit www.burningman.com

Let the show begin.